FORMER KNICK MAURICE LUCAS DIES 1952-2010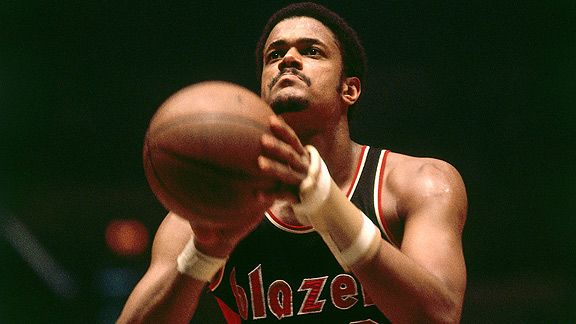 Maurice Lucas, the epitome of the term "power forward" in the seventies died after a struggle with bladder cancer at the age of 58.
The following on Mr. Lucas is from
Everything You Wanted To Know About The New York Knicks
by Michael Benson:
"A pro from 1974 to 1988. Maurice Lucas began his pro basketball career with two seasons in the ABA with St. Louis and Kentucky.  He then moved to the NBA for four seasons with Portland and two with the New Jersey Nets before playing a single season (1981-1982) with the Knicks.  With New York, he averaged almost 16 points per game. He was traded to the Suns on July 7, 1982, for Truck Robinson, and then completed his career with three seasons in Phoenix, one for the Lakers, one in Seattle, and finally one in Portland again.  Counting both ABA and NBA playoffs, Lucas appeared in 10 postseason games but none as a Knick."
For more about the man Bill Walton considered the greatest Blazer of all time and for whom he named his son "Luke" Walton, check out the following sites: